Current Programs
The Every 28 Hours Plays
The Every 28 Hours Plays were created as a response to the statistic that every 28 hours, a black person is killed by the police in the United States. In October 2015, a series of one minute pieces were written and performed via staged reading.
Voices United is the only partner organization that works exclusively with youth. We have taken on the piece of creating a youth response and adding that to the pieces that were already created. Using the Voices United Process, our participants will deep dive into their experiences and create a unique work that stands to be powerful and impactful for all involved.
The project will travel to venues across South Florida. At each venue, whether park, school, or community center, there will be a􏰀performance of the works created. At each location participants will take part in an intensive workshop experience with Voices United trained artists. The resulting work is a multidisciplinary, youth-driven response and presentation. Voices United staff will lead the initial programs, but as Youth Leaders are identified, they will be trained and lead programs at partnering venues (with the support of staff/volunteers). These are paid internship opportunities for the rising leaders.
This process will be replicated on a smaller scale in Asheville, NC. Voices United will also produce a professional reading of the original script in October 2016 , as productions of Every 28 Hours go up in theaters nationwide.
Voices United Teaching Artist Training
COMING SOON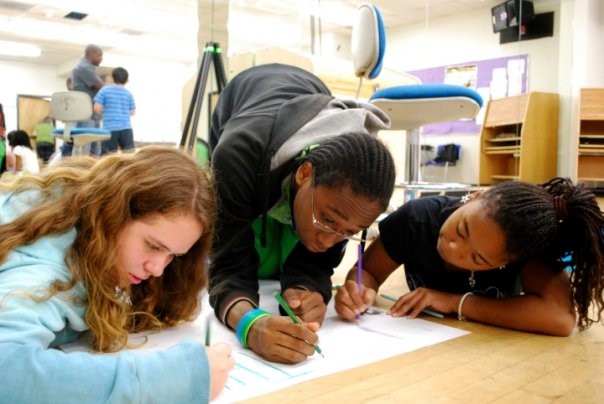 This December, Voices United will host a Facilitator Training that will allow local alumni, teachers and artists learn how to use the Voices United Process.  This training will include detailed information about the VU Process, hands on activities as well as take home materials.
The Voices United Process is a valuable tool for all who work with youth or in the community.  It is designed to bring people together, teach a collection of valuable life skills and empower our communities through the arts.  A fantastic way to learn, make change, inspire others and have a lot of fun!
PLEASE STAY TUNED FOR MORE INFORMATION
Peace Project

More information coming soon.
Voices United Alumni Virtual Choir
More information coming soon.
Summer Specialty Camp
More information coming soon.